Where did the Templates & tools tab in Session Planner go?
The Templates & tools tab was removed from Session Planner on January 30, 2020. However, the resources that were contained in the tab can now be found elsewhere on LUMA Workplace.
Previously found within the Templates & tools tab were Activity Templates and Slide Modules.
Activity Templates can now be found on the Materials list tab.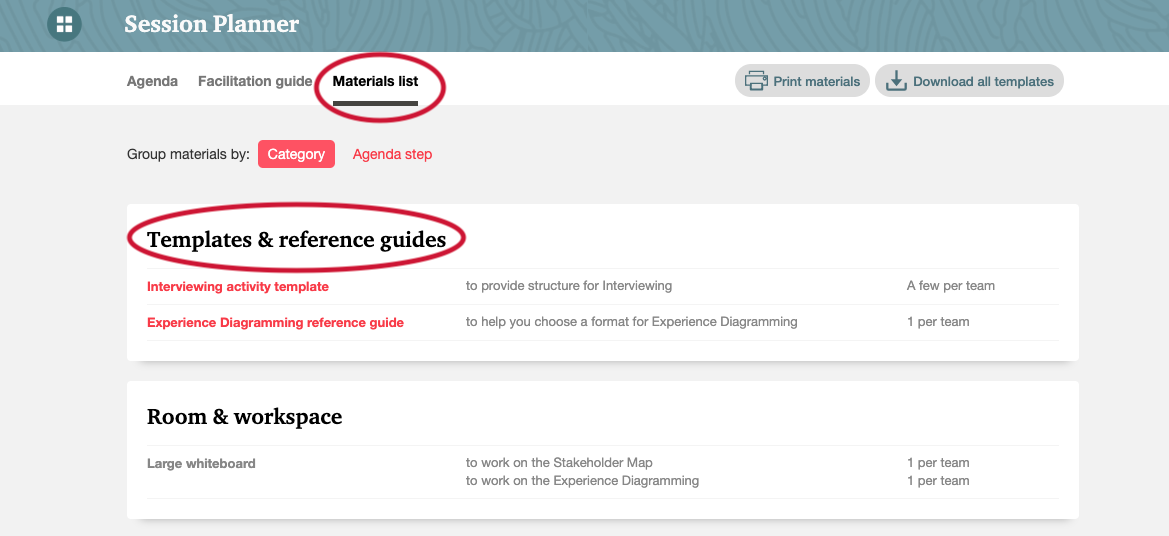 Slide Modules, which are only accessible by certified Instructors, can be found by following these steps:

Click More on the top navigation bar. Then, click Downloads.