How can I find MURAL templates within LUMA Workplace?
MURAL is a digital workspace for visual collaboration that is integrated into all of the methods and recipes in LUMA Workplace. Each method and recipe in LUMA Workplace has a link that opens to pre-built templates you can work with right away.

Follow the steps below to learn how to use a LUMA method or recipe in MURAL.
First, click the Use remotely in MURAL button found at the top right-hand corner of any method or recipe.

Then, you'll be redirected to MURAL.

Enter your email address and click GO TO TEMPLATE.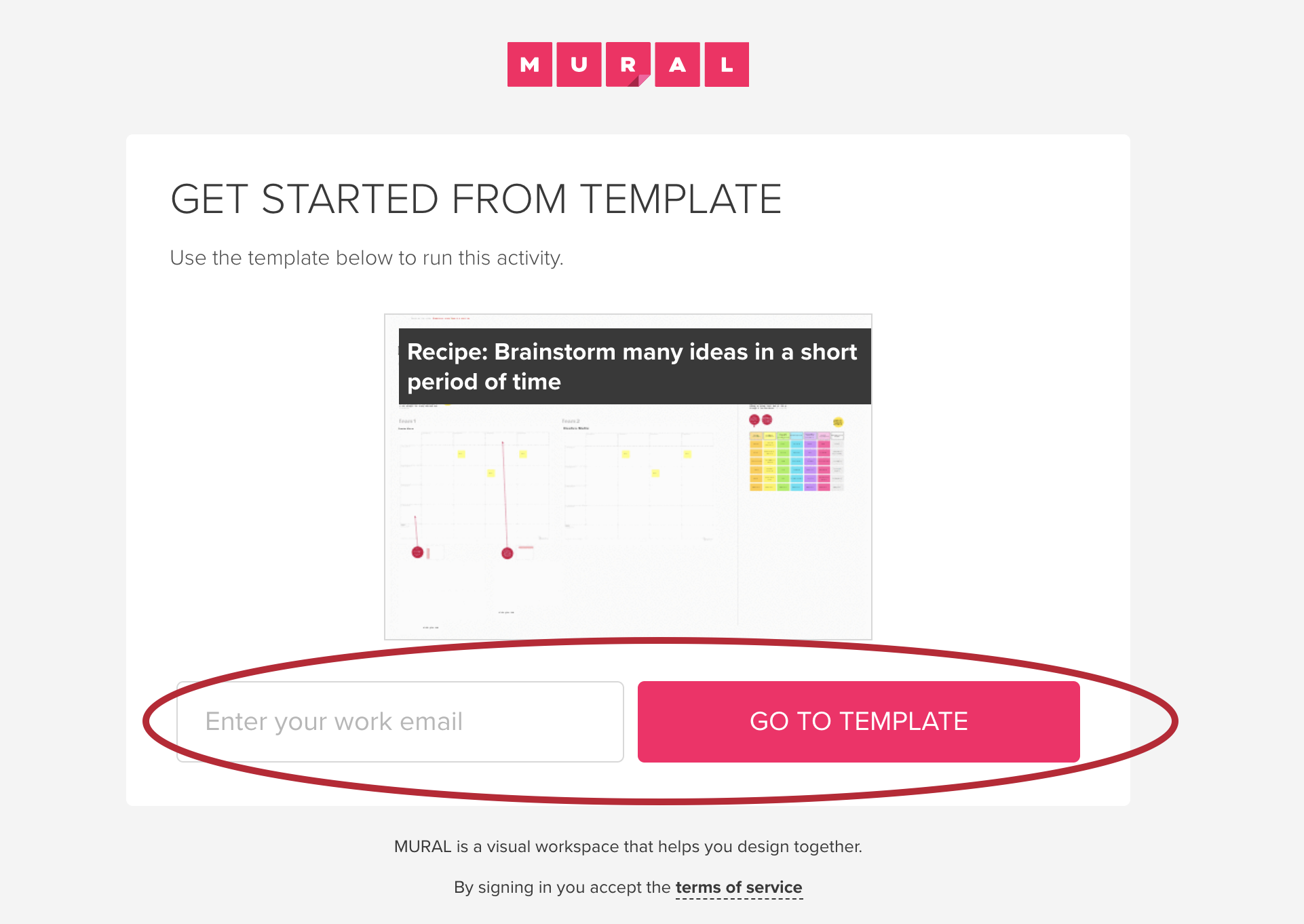 If you're already a MURAL subscriber, you'll be directed to the template.

If you're not already a MURAL subscriber, you'll be directed to a screen to sign up for a free trial. Learn more about MURAL.
Next, click CREATE MURAL FROM TEMPLATE.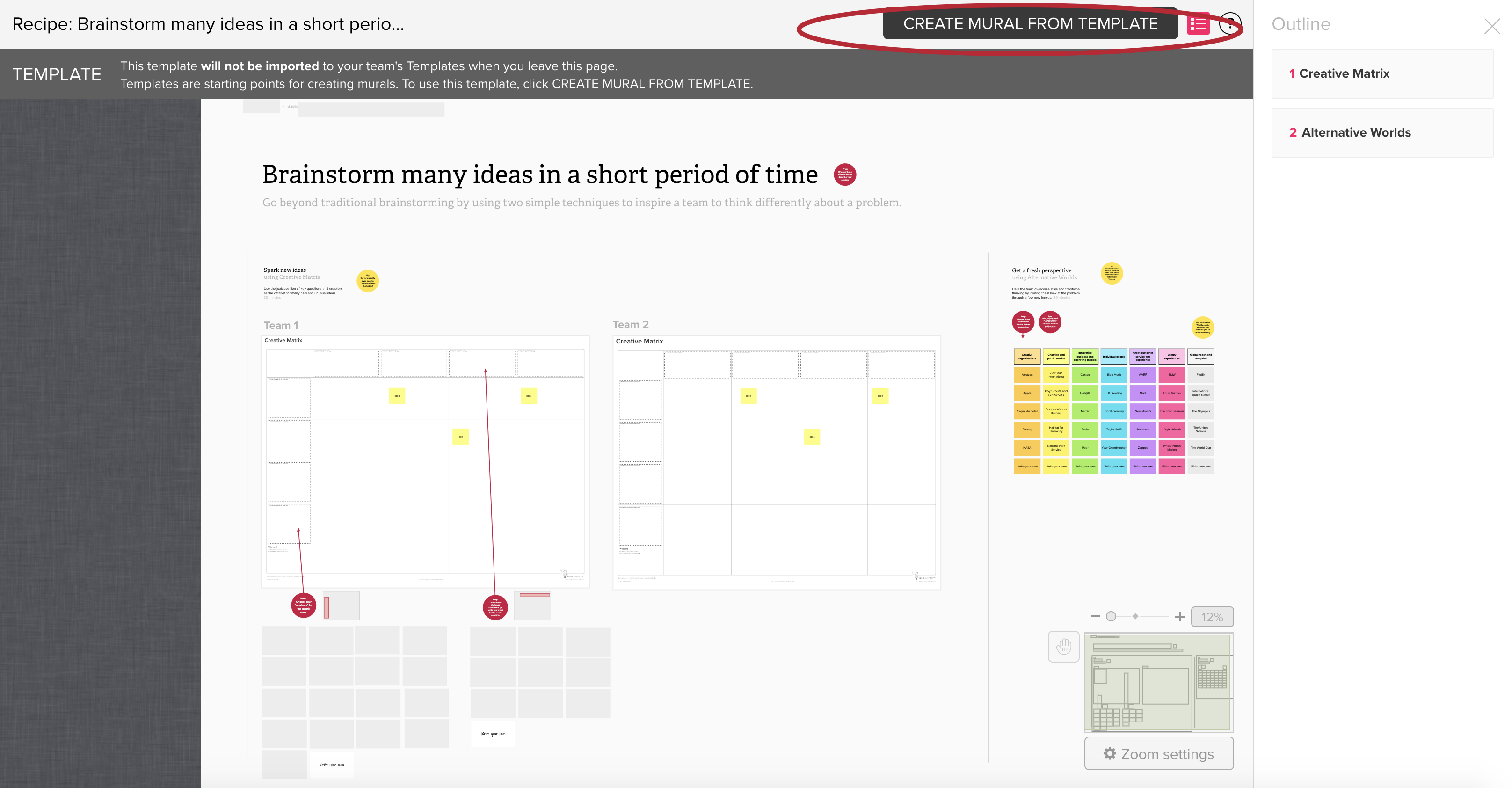 Each mural is pre-populated with step-by-step templates for remote execution of activities by groups of various sizes (as indicated by the recipe), complete with expert tips and guidance.

To learn how to use MURAL visit the MURAL Help Center.