How can I find MURAL templates within LUMA Workplace?
MURAL is a digital whiteboard that is integrated into some recipes in LUMA Workplace. We have MURAL templates for about 15 recipes, but not for every recipe or method on the website.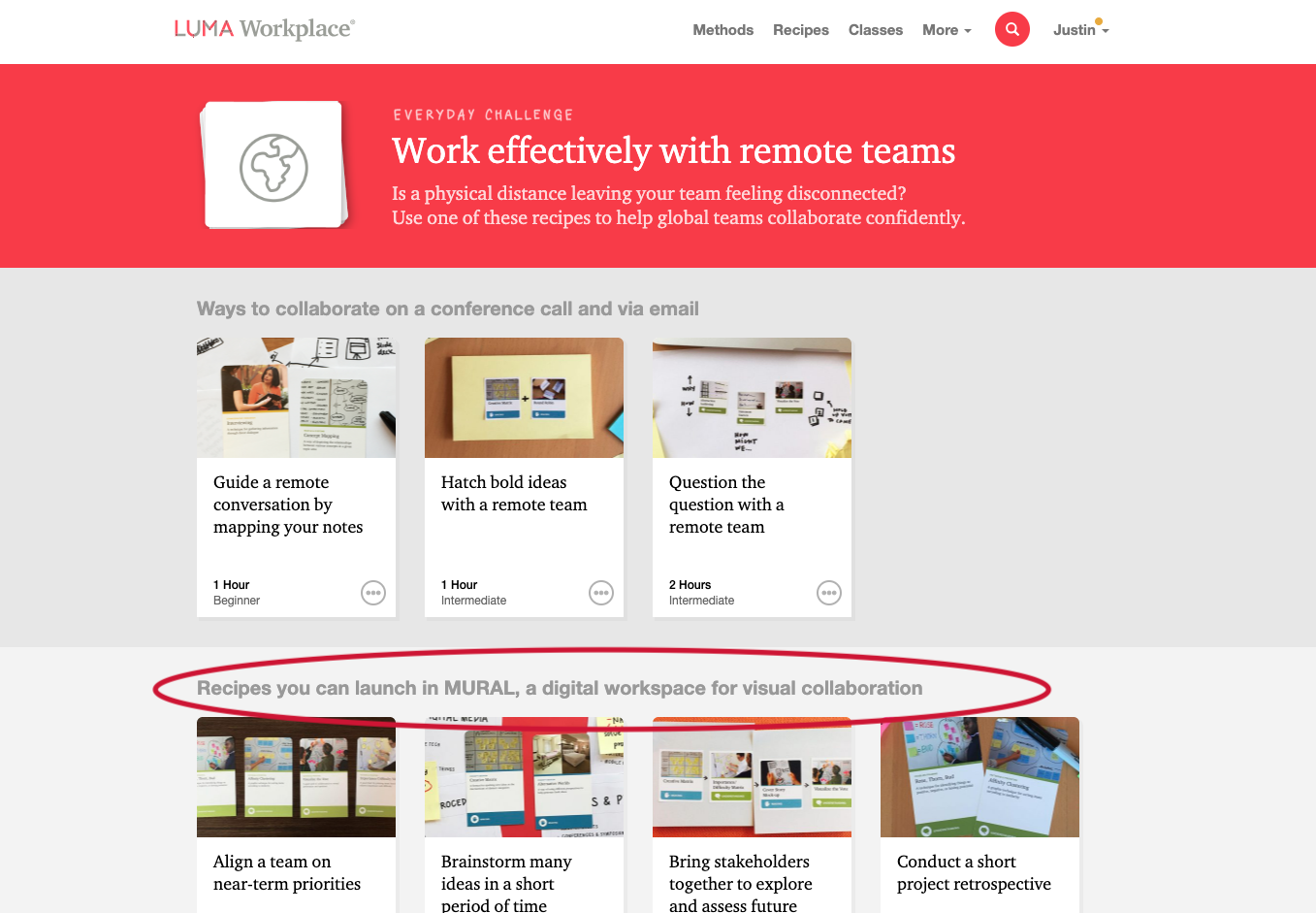 Click one of these Recipes, then click Use remotely.
Then, click Open in MURAL.