How can I find out when my LUMA Workplace subscription renews?
To find out when your subscription renews follow the steps below.
*Please note that the information below is only applicable if you pay for an Individual LUMA Workplace subscription. If you are inquiring about the renewal date for a Team or Enterprise subscription, please contact us.
Click the gear icon at the top right-hand corner of LUMA Workplace. Click Account & billing.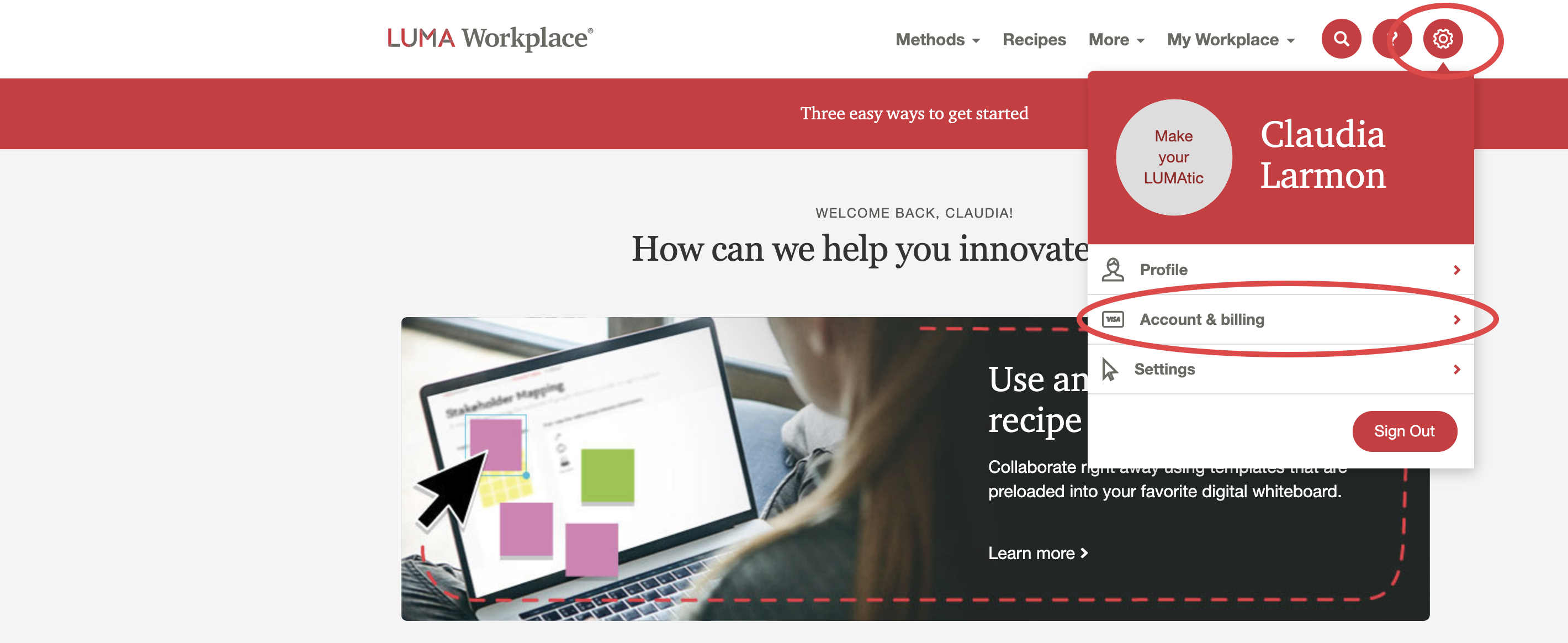 Next, click Manage your Subscription.

From there, you'll be directed to Recurly.com (the 3rd party application we use for subscription management). Here you'll find your next renewal date.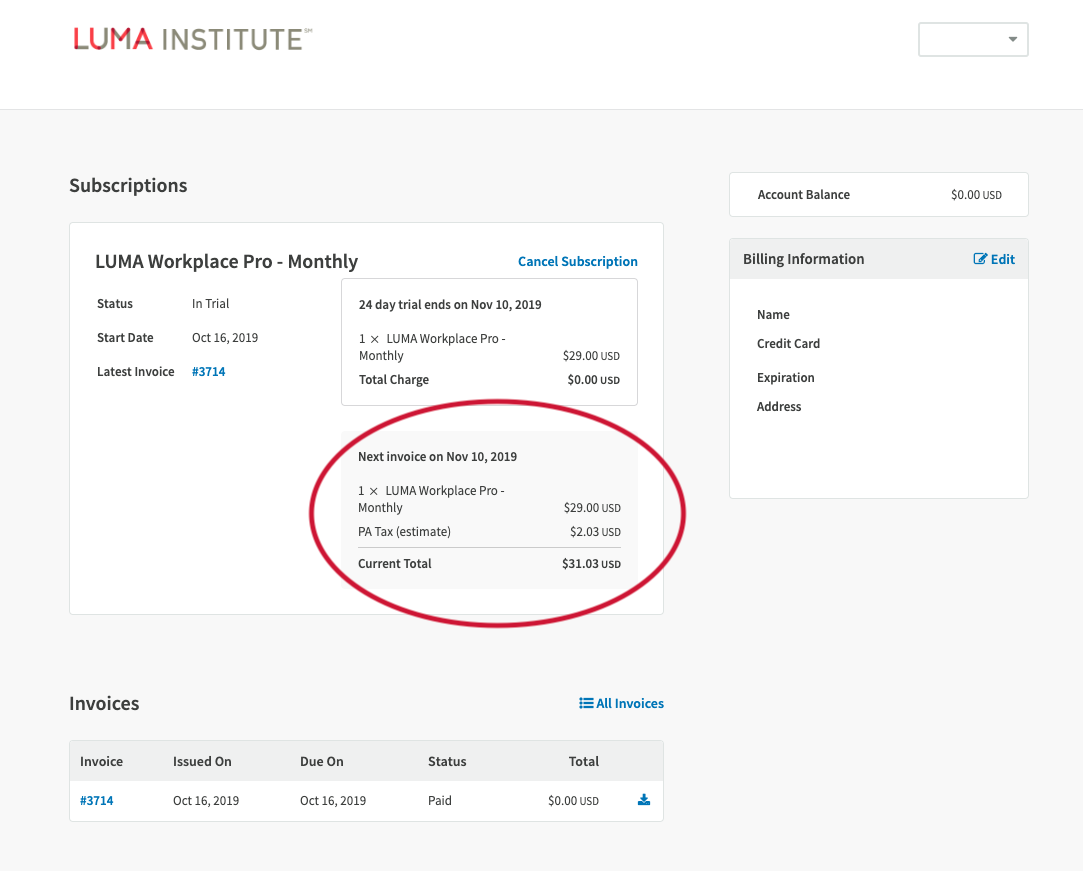 Please note that all subscriptions are automatically renewed. When a payment is charged a receipt will be emailed to you. You'll receive an email approximately seven days prior to your plan's renewal informing you that the subscription will renew soon.