How do I cancel my LUMA Workplace subscription?
We're sad to see you go!
To cancel your subscription, click the gear icon at the top right-hand corner, then click Account & billing.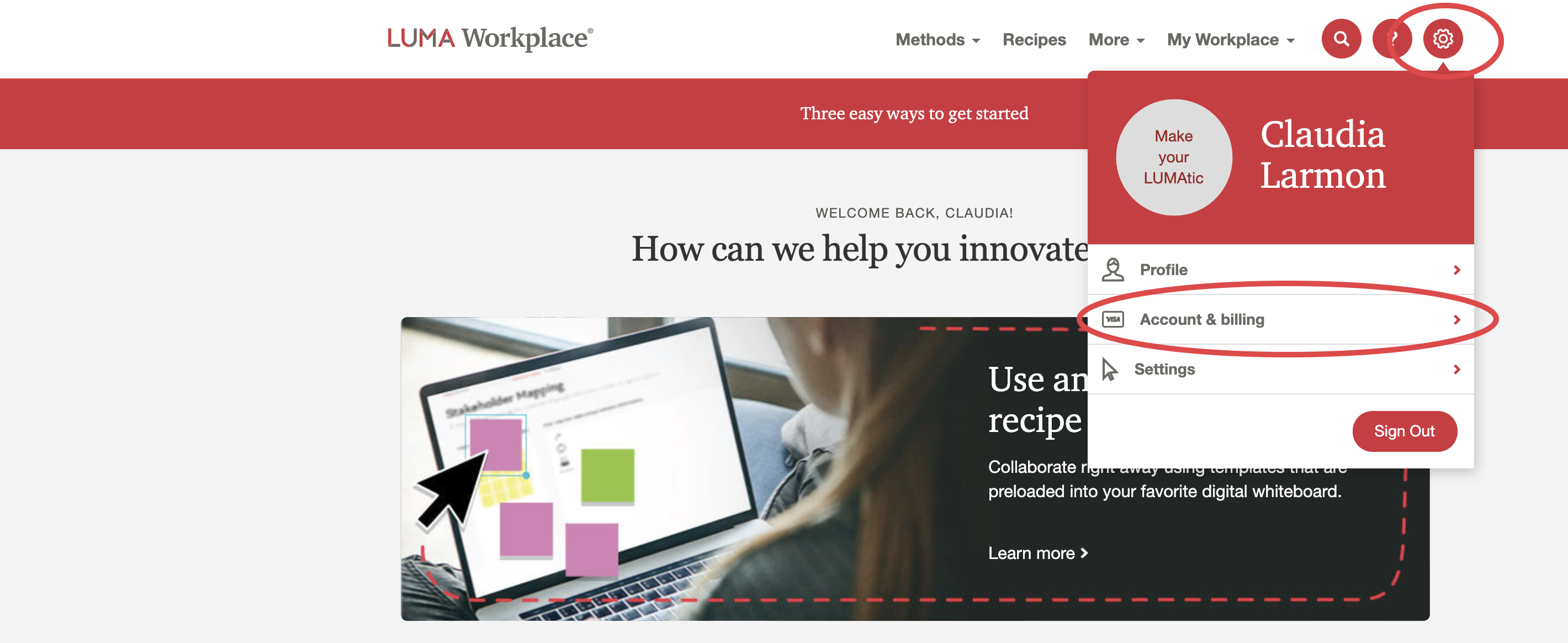 Next, click Manage your Subscription.

From there, you'll be directed to Recurly.com (the 3rd party application we use for subscription management). Click Cancel Subscription.