How do I change my password for LUMA Workplace?
To change your password, click the gear icon at the top right-

hand corner of LUMA Workplace. Then, c

lick Profile.

*Please note that if your organization uses SSO (Single Sign-On) to access LUMA Workplace you'll be unable to change or reset your password. In this situation, please contact your internal IT team.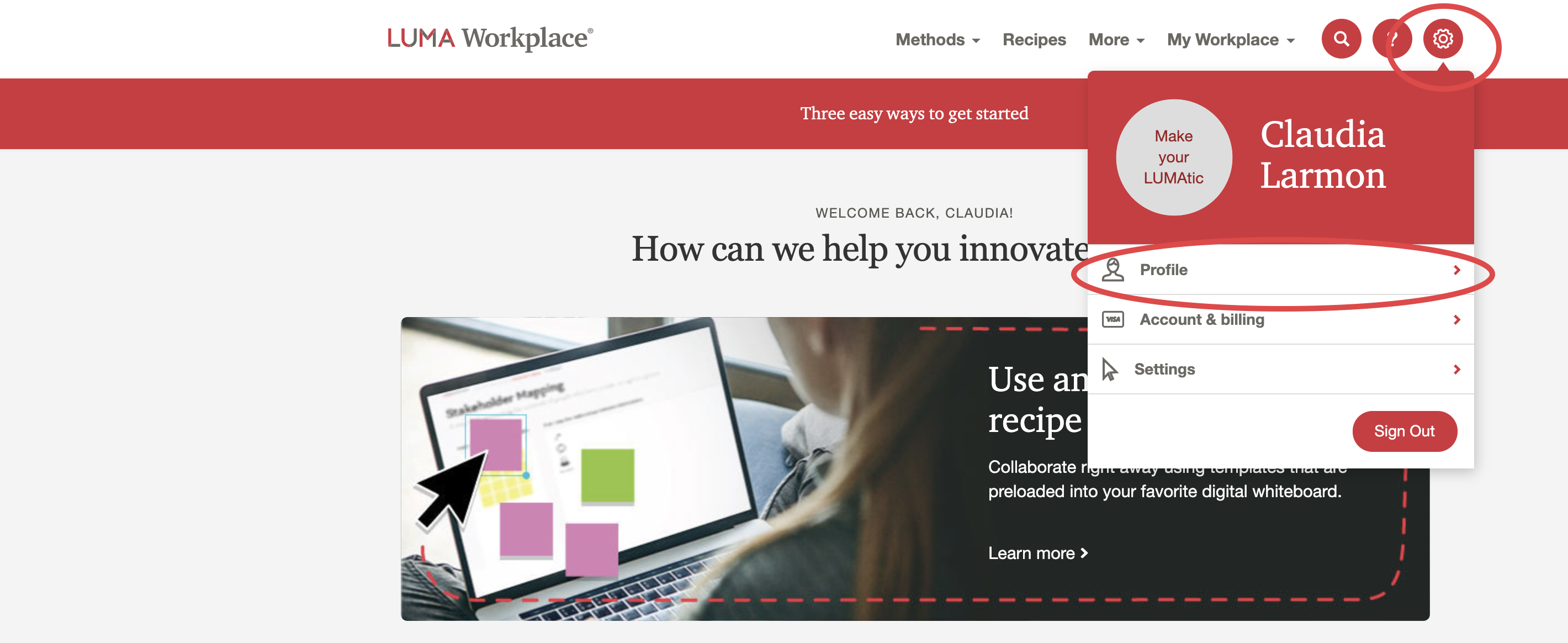 Click Send password reset email next to the Password field.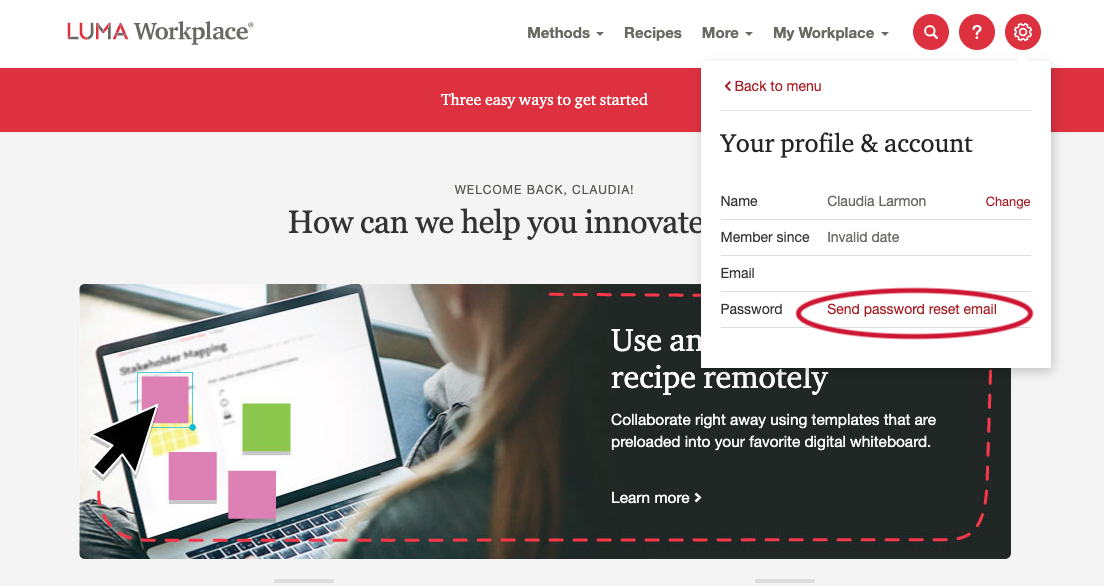 Then, you will receive confirmation that a password reset email has been sent.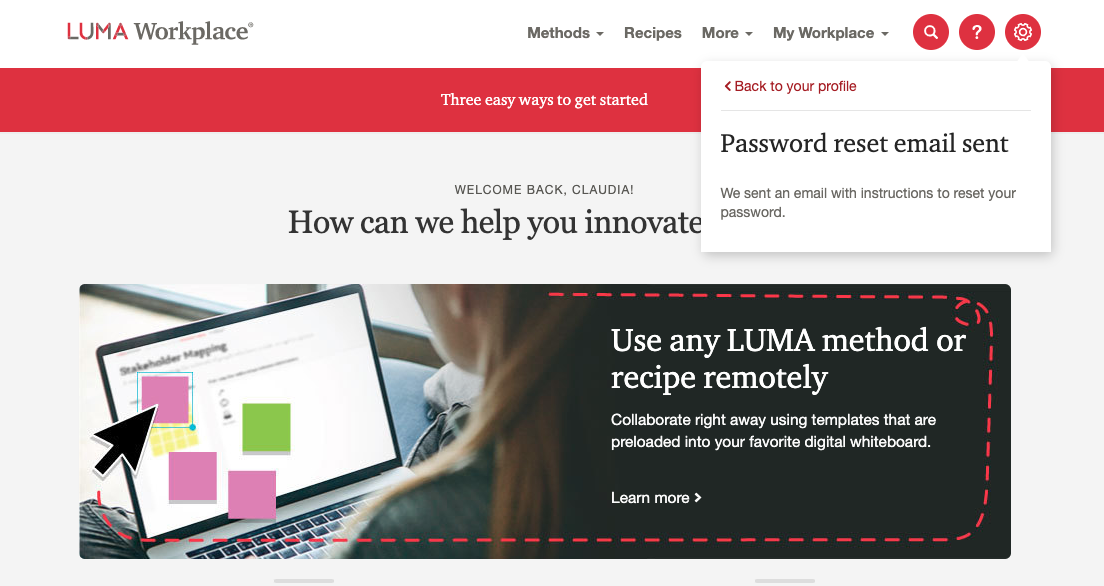 Please check your email to get the link to reset your password. If you don't see the email in your inbox, please check your junk or spam folder.