How do I purchase a LUMA Workplace subscription?
To purchase an individual subscription - which is best suited for individuals and small groups - begin with a 30-day free trial.
Then, click the gear icon at the top right-hand corner, then click Account & billing.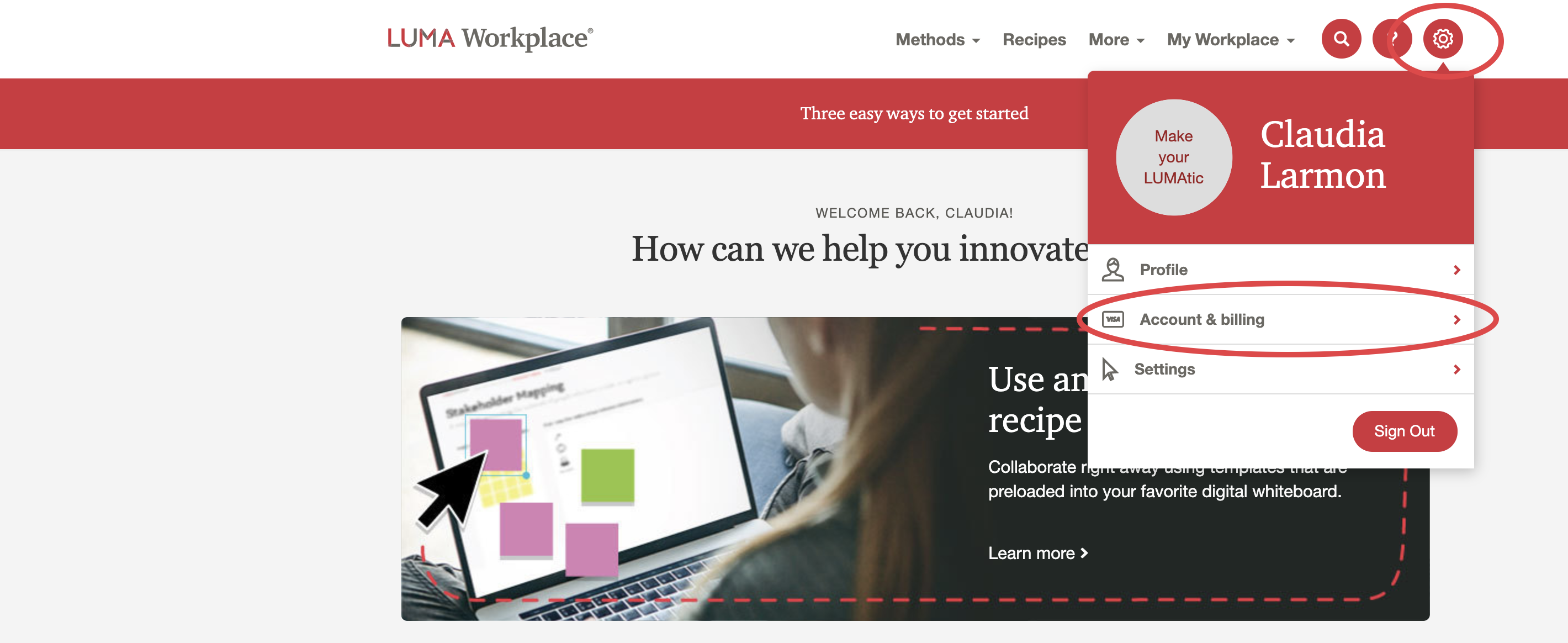 Complete the form to purchase a subscription. Subscriptions are $144 USD/year if billed annually or $15 USD/month if billed monthly.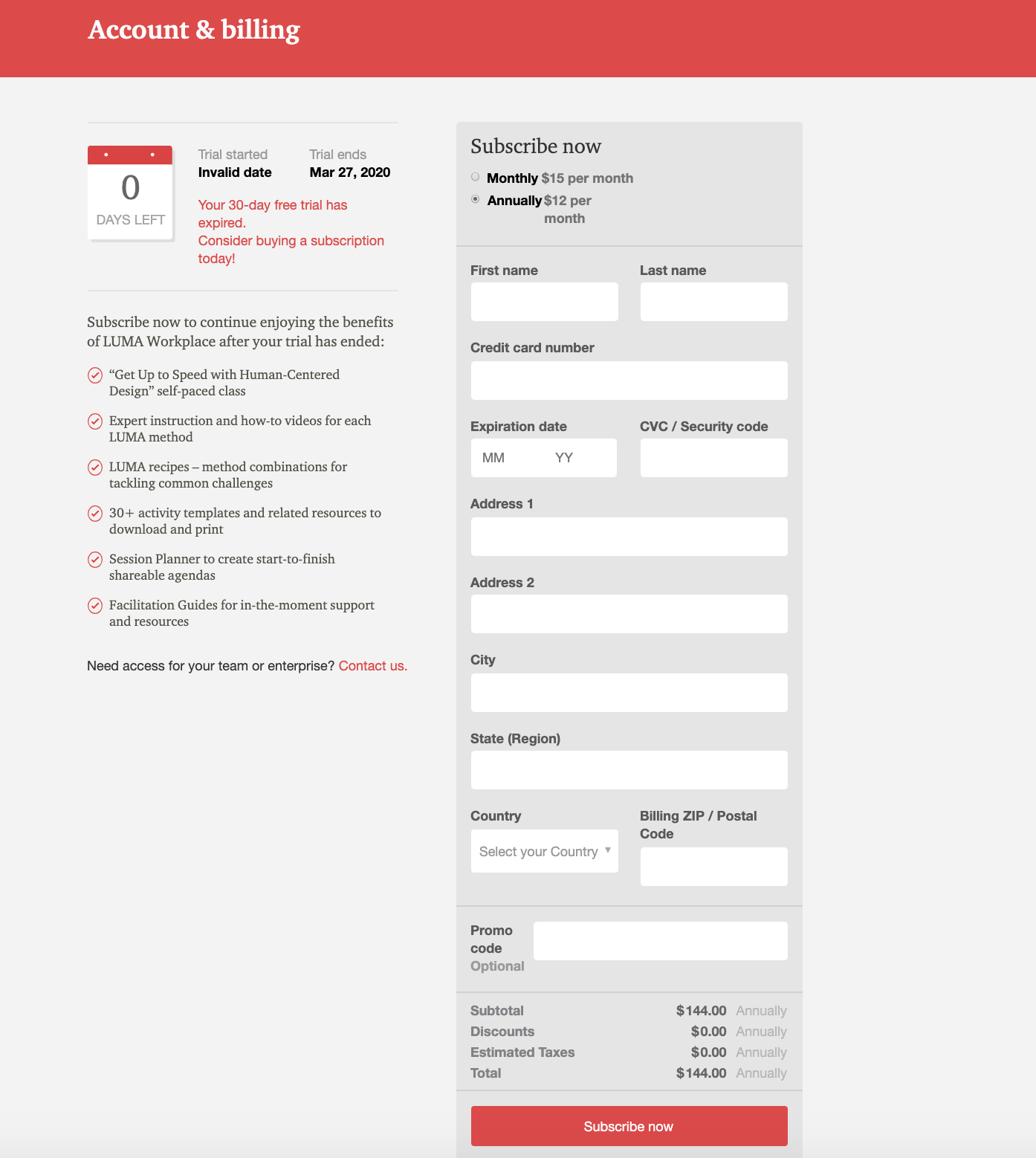 Your subscription to LUMA Workplace will begin automatically after your trial concludes.
*To purchase a subscription for a large team or an entire organization please contact us and we'll follow up shortly.