How do I update the credit card for my LUMA Workplace subscription?
To change the credit card number or update the credit card's expiration date used for your subscription follow the steps below.
*Please note that the information below is only applicable if you pay for an Individual LUMA Workplace subscription. If you need to update the billing information for a Team or Enterprise subscription, please contact us.
Click the gear icon at the top right-hand corner of LUMA Workplace. Click Account & billing.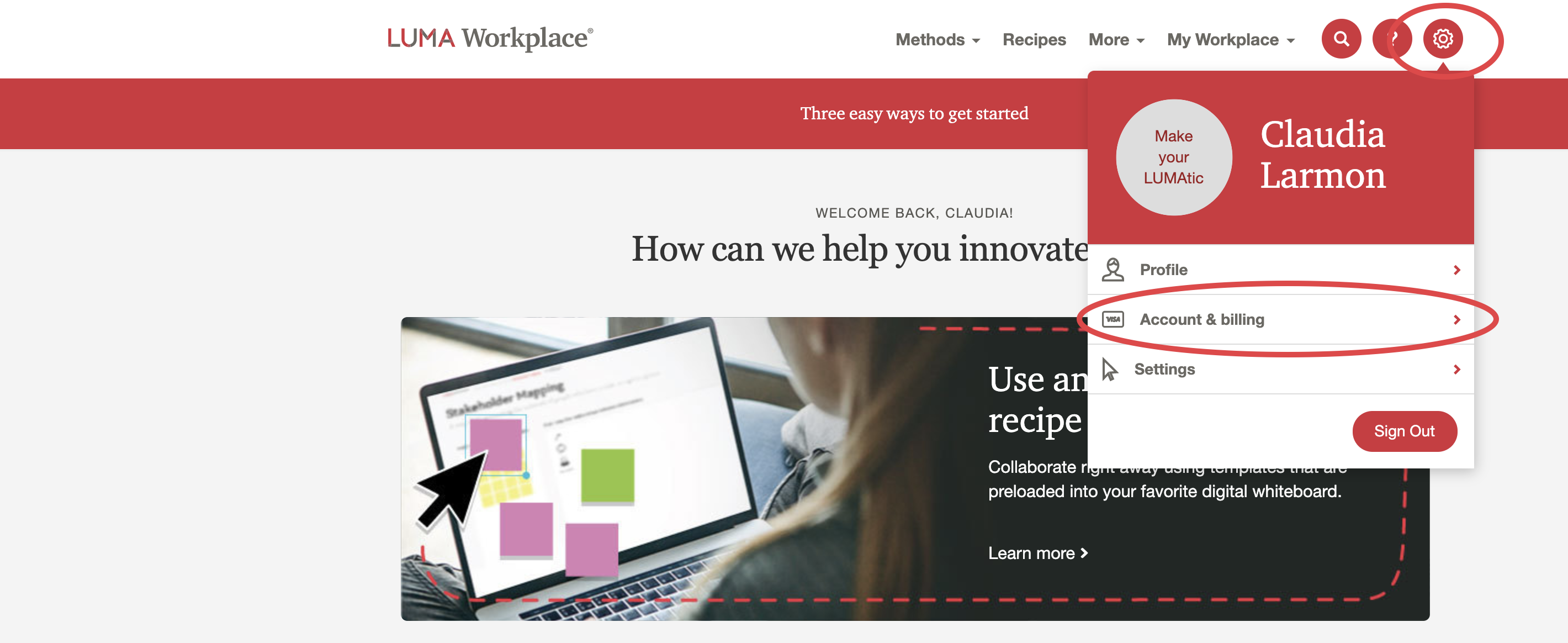 Next, click Manage your Subscription.

From there, you'll be directed to Recurly.com (the 3rd party application we use for subscription management). Click Edit in the Billing Information section found on the right.