How do I add my certificate to my LinkedIn profile?
Our achievement sharing guidance and tools are currently undergoing some maintenance. While we work on a more automated solution, you can share your achievement by manually adding it to your LinkedIn profile under Licenses & Certifications. On your LinkedIn profile, follow the steps below.
First, click the + icon on the right.
The Add licenses & certifications form should appear. Fill out the form. Below is an example.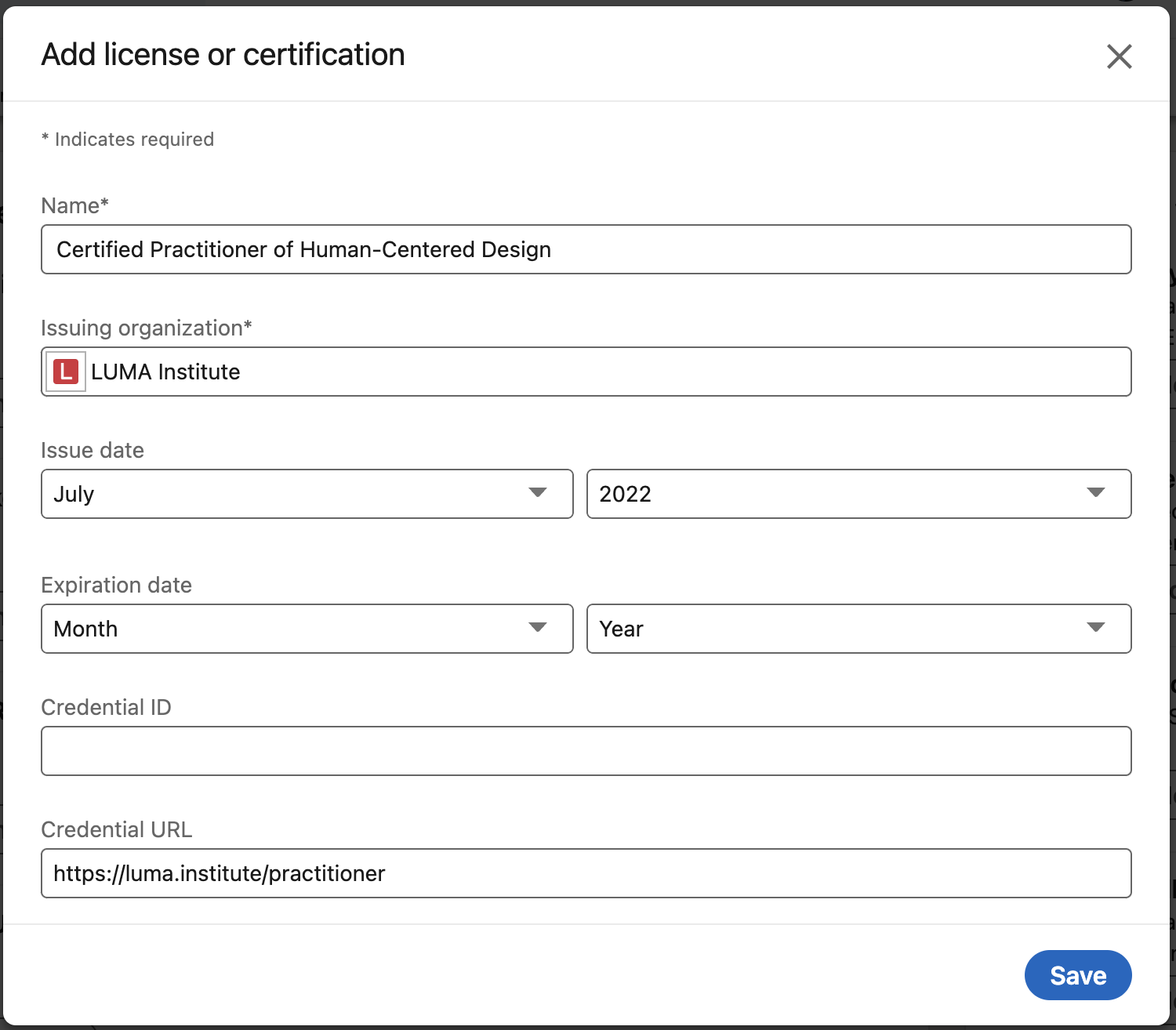 We don't provide a Credential ID, but the Credential URL to use can be found below.
Please note, that at this time the URL is not personalized for your certificate. We are working to improve this in a future iteration.