How can I find digital whiteboard templates in LUMA Workplace?
Each method and recipe in LUMA Workplace has a link that opens pre-built templates you can work with right away.
To find digital whiteboard templates, first, click any Method or Recipe.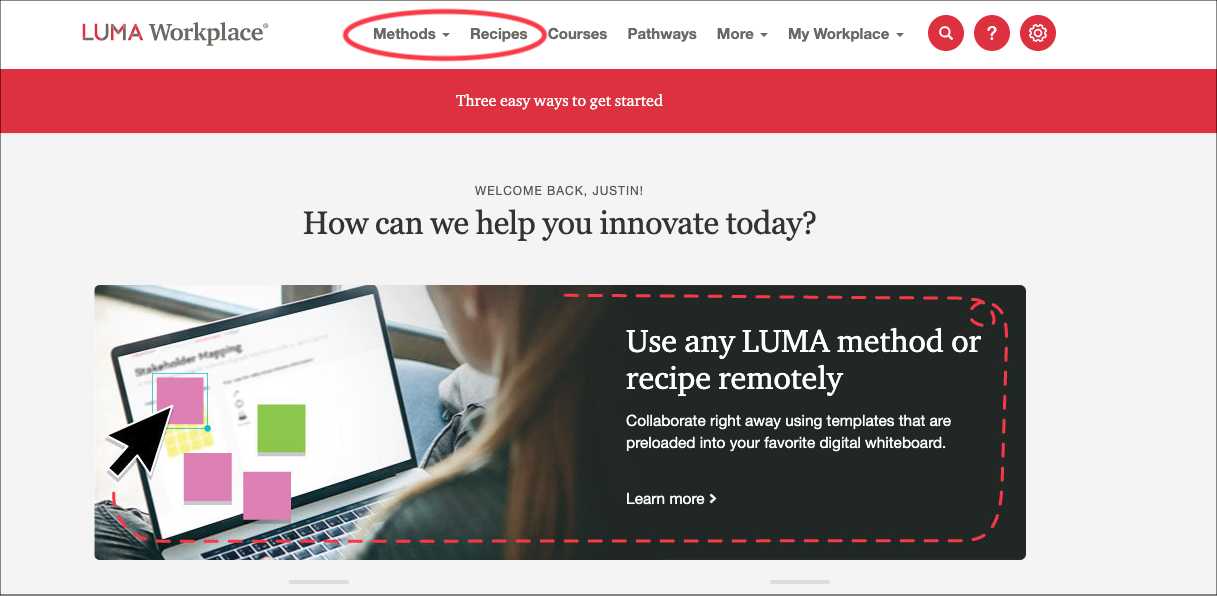 Then, click Use template now.

Next, click your preferred digital whiteboard.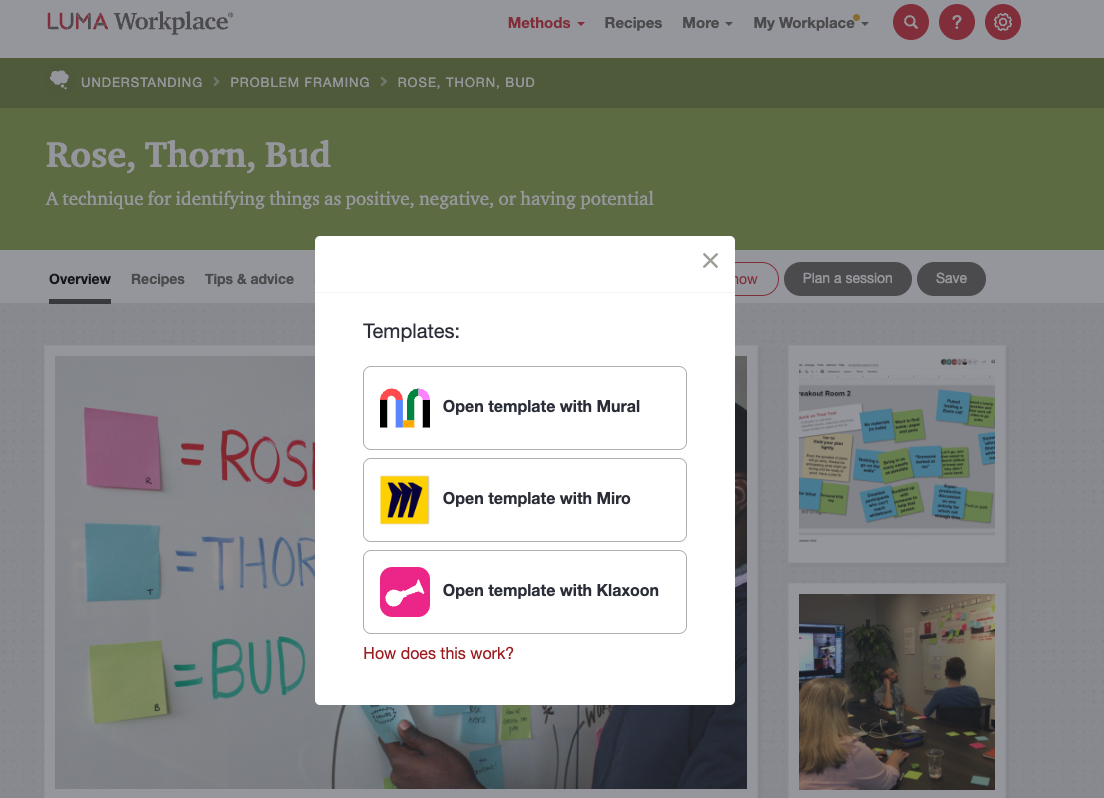 Currently, templates can be opened using Mural, Miro, and Klaxoon.
Please note: If your organization has designated a preferred digital whiteboard platform, you will only see that option.